Dear The Future You,
Imagine what it would be like to feel free of pain or stiffness? Or finally achieve the peak performance you know you are capable of.
You are active and happy again. You live your best life, smash your goals and are the best version of you for your family and friends.
Nothing changes behaviour like pain
If you've gotten used to living with pain, or just dealing with an injury, you may feel like a certain amount of discomfort is normal … natural even.
You may have given up on the idea of feeling good every day and moving pain free.
Things are about to change
Freedom is the next generation of elite level Physiotherapy, Podiatry and Myotherapy service in the Outer Eastern suburbs of Melbourne.
With over 60 years combined experience we've helped over 5000 patients live a more active and happy life. 
At our core we Educate, Empower & Enhance you....


We have the depth of expertise, knowledge and care to take your treatment experience one step further.
1. Educate – Through a detailed and accurate diagnosis we educate you on the true cause of your problem (the what)
2. Empower – We understand and connect with your why (the why)
3. Enhance – We combine hands on with specific and deliberate exercise prescription so you take control of your outcomes and success (the how)
....so that your future is bigger than your today
Problems we solve
You may have back pain, neck pain, headaches, muscle soreness or you are looking to enhance your performance in Sports.
With Sports Physiotherapists, Physiotherapists, Podiatrists and Myotherapists all working to a common goal of educating, empowering and enhancing you, we give you exactly what you need to get back moving better, feeling pain-free fast and performing at your best, including:
Sports Performance, Strength & Conditioning, Running Assessments – We are known for being the leading Sports Clinic in the Outer Eastern suburbs with Specialists in Sport to help you reach your potential
Relieve pain and reduce muscle tension with our 'hands on' Physiotherapy and trigger point dry needling
Providing expert guided exercise prescription to help you build a healthy happy body for the long-term in our fully equipped gym
Rehabilitation pre or post-surgery and management of joint pain and arthritis using hands on techniques, exercise prescription and our GLAD programme
Improving posture, strength and muscle conditioning with our unique approach to Clinical Pilates
Treatment of plantar fasciitis, tendonitis, bursitis, and Tennis Elbow with Radial Shockwave therapy. Provides an instant reduction in pain and increased blood-flow for faster healing
Custom Orthotics to bring you back into proper alignment 
Getting your balance and confidence back. Quick and effective treatment of dizziness and vertigo with gentle repositioning manoeuvres
Expert treatment advice and treatment for growing related pains in children and teenagers such as Severs or Osgood Schlatters
Known for being the leading Sports Medicine Clinic in the Outer Eastern Suburbs
We treat a range of ages and abilities. Whether your goal is to walk to the top of the stairs or run 100km we are an inclusive practice for all as we whole-heartedly believe that exercise is the best medicine and leads to better mental health and happiness.
We are passionate about raising awareness of exercise and movement and you will often see us involved in community events to promote this vision.
We don't just call ourselves a Sports Medicine Clinic, we have the qualifications to back ourselves up.
Practitioners at FSM have additional specialised qualifications and experience so you have the exact advice you need to reach your full potential. 
The additional qualifications across our team are as follows:
1. APA Titled Sports and Exercise Masters accreditation
This is an additional 2 years of postgraduate study on top of a Physiotherapist degree where the practitioner is recognised by the Australian Physiotherapy Association (APA) as a Sports and Exercise Physiotherapist.
2. Master of Exercise Science (Strength & Conditioning)
This is an additional 2 years of postgraduate study on top of a Physiotherapist degree where the practitioner is recognised by the Australian Strength & Conditioning Association (ASCA).
3. Level 1 - 4 Clinical Pilates (Dance Medicine Australia)/Certified DMA Clinical Pilates 
Our Clinical Pilates instructors are trained Physiotherapists with additional qualifications in Clinical Pilates and up to 19 years industry experience in this arena making them leaders within this field.
4. Nationally endorsed provider of Netball Australia's KNEE program
We are accredited as Netball Australia Endorsed Provider. This program is designed to support Netball players specifically with knee injuries. Similar principles apply to other sports and a bespoke program can be designed.
5. GLA:D® provider - Evidence based exercise program for treatment for hip or knee osteoarthritis symptoms
This is an evidence based education and exercise program designed to be the best first knee and hip treatment.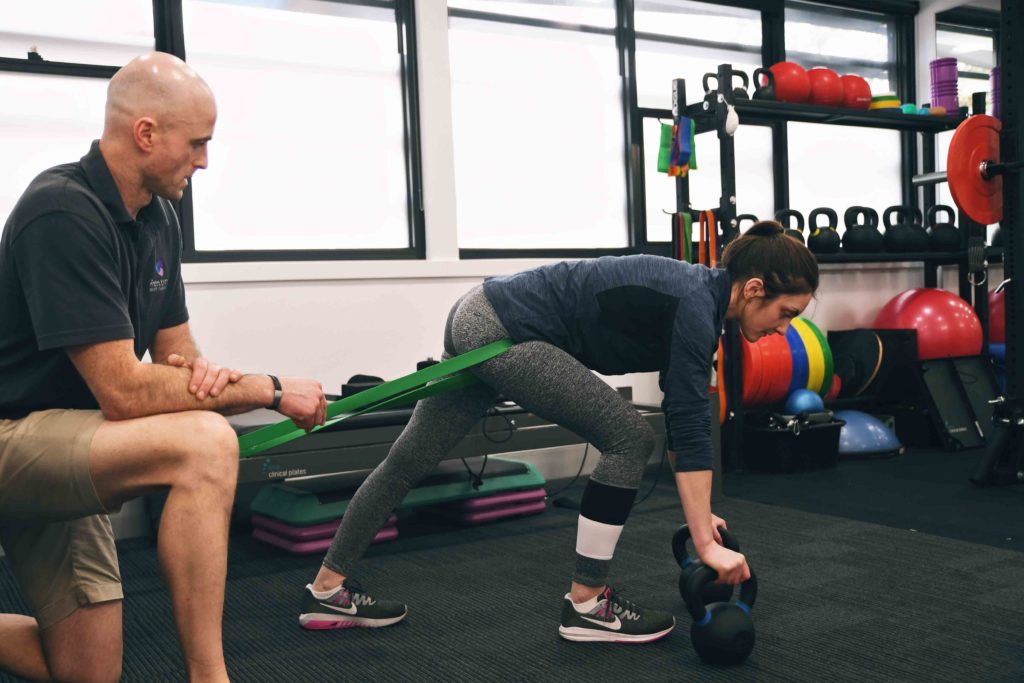 Book in to see your Physiotherapist, Podiatrist or Myotherapist at FSM today for long-lasting real results
Book in for an initial assessment now and we'll discuss the health problems you're going through and provide the most effective treatment today to get you started on your road towards a more active and happy life.
Team FSM has the passion to support you regardless of need, clarity in providing expert precision in care and the belief that together we can make the best difference for you. As a consequence, you are educated, empowered and enhanced so that you have the freedom to succeed.
Get back to living the active life you love and expecting much much more from life.