With over 16 years of industry experience FSM are leaders in Sports Management and Performance
Sports Physiotherapists are specialists in the prevention and management of injuries resulting from sport and exercise.
An APA Titled Sports and Exercise Physiotherapist has conducted two years of additional postgraduate training to achieve a Masters degree in order to be recognised by the Australian Physiotherapy Association (APA) as a Sports and Exercise Physiotherapist.
Very few Physiotherapists in Melbourne have this dual qualification.
They have in-depth knowledge of injury prevention, restoration of optimal functioning and performance enhancement of athletes of all ages and abilities.
Sports Physiotherapy involves a combination of hands on treatment, exercise prescription, education and advice. The primary focus of a Sports Physiotherapist is to facilitate tissue repair, reduce pain and increase mobility. Sports Physiotherapists are passionate leaders in the treatment of muscle, joint and tendon pain.
Sports Physiotherapists at Freedom listen and treat the true cause of your problem
At FSM, your Sports Physiotherapist will work with you to develop a detailed treatment pathway. We will focus on 3 key areas:
RESULTS: What are my goals and why are they important to me?
REALITY: What is wrong with me? What caused it? How is it impacting me personally?
ROADBLOCKS: What is stopping me from where I want to be and where I am right now?How long will it take me to get better? How can I help myself?
We focus on a balance between hands-on intervention with accurate and deliberate exercise prescription as we believe in educating, empowering and enhancing you towards positive change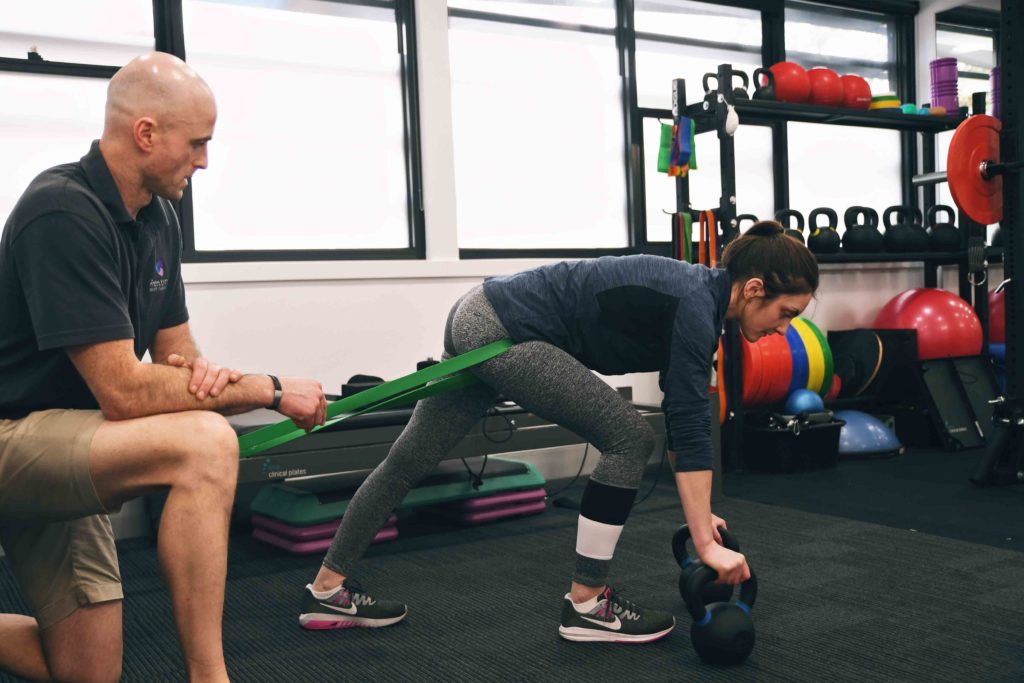 Your treatment plan is goal-based so that we can track your progress and so that you never feel like you are lost or lack momentum. We have state of the art treatment rooms with a minimum of 30-minute appointments so that your experience is thorough, not rushed, 1:1 and focused.
Our team of Sports Physiotherapists, Physiotherapist, Podiatrists, Myotherapists & Pilates Practitioners based in Ringwood since 2014, will collaborate to determine the best possible approach to your treatment and recovery. In some cases, this may mean a referral to another FSM service so you have a family of experts who know your story and how to address it holistically.
Who is Sports Physiotherapy for?
Sports Physiotherapy can help people of all ages and abilities as we are leaders in treating a range of concerns across the lifespan and across all activity levels.  Whether you are recovering from injury, surgery or ill-health or simply want to improve your physical function, Sports Physiotherapy can help.  Sports Physiotherapists at FSM focus on long term outcomes that will benefit you well beyond the resolution of your concern.
Treating sporting injuries
Pre- and post- surgical rehabilitation
Managing arthritis (GLA:D program)
Managing and reducing chronic pain
Reducing acute and chronic back and neck pain